Lexis Cam
With the app Lexis Cam you can use an Android device as a security and live camera. Motion detection allows 24-hour monitoring. The videos are transmitted to the DropBox server via the Internet (WiFi, 3G/4G LTE) and a notification is sent to one or more devices. Lexis Cam turns any Android phone into a motion detector, watching for unexpected guests and unwanted intruders.
Camera and Viewer
Motion detection
Timer function
No monthly charches
Hight safety standards, all data transfers are encrypted, Security of DropBox
Notification to one or more devices
Several cameras possible
Remote control of motion detection of the cameras
Transfer the videos via WiFi or 3G/4G LTE
Watch recorded videos on the web client on pc or the dropbox app on tablet or phone
Lexis Audio Editor
Create new audio recordings or edit audio files with the editor. Save the files in the desired audio format. The app is available in iOS, Android and Windows.
Recorder and player
Cut, copy and paste
Delete, insert silence, trim, fade in, fade out
Normalizing, noise reduction
Record into existing file, import file into existing file
Mixes the current file with another file
10 band equalizer
Compressor
Change Tempo, Speed, Pitch
Audioformats: mp3 (-320kb/s), wav (16 Bit PCM), flac, m4a, aac and wma, video import: mp4, 3gp, 3g2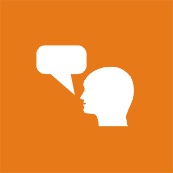 Lexis Trainer
Mobile vocabulary trainer:
Exercise: Self test, Open question, Multiple choice
Quicksearch in vocabulary
Define Filter
Edit, add and delete words
Bing and Google translator
Selfrecording possibility for every word and Speechsound from Bing
Saving and loading projects in the cloud
Exchanging projects in the community
Export the wordlist as text to E-Mail
Import existing wordlists in the text format
profitmax
profitmax is an order processing program that can be used to create and manage quotes, order confirmations, reports, invoices, credits and reminders. CRM features and a sophisticated interface to the email program and MS Word make the program a powerful assistant for the relationships with your customers.
ProgressData
ProgressData is a program for DATANORM imports and exports. The transfer of article data from external databases is part of the program.
SpectroShade.net
SpectroShade.net is a PC software for the evaluation, visualization and archiving of color measurements.